Summer is here, and you deserve a break from the heat. Why not crack open a couple of Blu-ray discs and your iced beverage of choice, flop onto the sofa, and enjoy a long weekend with the AC on blast?
July is packed with great releases, including two Scorsese reappraisals, a lost sweaty action masterpiece, a couple of old Hollywood classics, one new Resident Evil set on Alcatraz, and plenty more.
If you're new to this series, here's how our Blu-ray and 4K curation works: Each month, to help you find your next favorite discs, we curate a list of our most anticipated releases. We haven't had the opportunity to try these discs just yet, but each of these releases has potential and comes from a label we've enjoyed in the past.
If you want the formal thumbs up, we regularly update a rolling list of the best Blu-rays and 4K UHD discs of the year.
Our most anticipated Blu-ray of June 2023
Hugo (4K UHD + Blu-ray + Digital) – July 18
It's hard to say with confidence why this adaptation of the popular children's novel The Invention of Hugo Cabret flopped in theaters. It seemed to have everything going for it, from its iconic director (Martin Scorsese) to its cast of popular contemporary stars (Sacha Baron Cohen, Jude Law) and up-and-coming child actors (Asa Butterfield, Chloë Grace Moretz). Critics were broadly charmed, culminating with 11 Academy Award nominations — more than any other movie that year.
But the film's marketing pushed its 3D visuals, and in 2011 3D had a tarnished reputation thanks to an onslaught of post-production 3D that caused headaches at best and nausea at worst. And perhaps the visuals looked too adult for kids, but too childish for adults.
Whatever the case, Hugo is long overdue for a reconsideration. This is, beneath all the childhood intrigue, Scorsese's movie about movie history — down to a story that entangles Georges Méliès. Through the eyes of kids discovering how film was born, we get a hint of Scorsese's own origin story. He simply loves film.
Arrow, the label responsible for this release, seems to love this movie. The set includes many new interviews with the film's director of photography, its composer, and multiple film historians, critics, and essayists. The package also includes multiple archival featurettes, an audio commentary from an expert in Méliès, and more.
The big Blu-ray and 4K releases for June 2023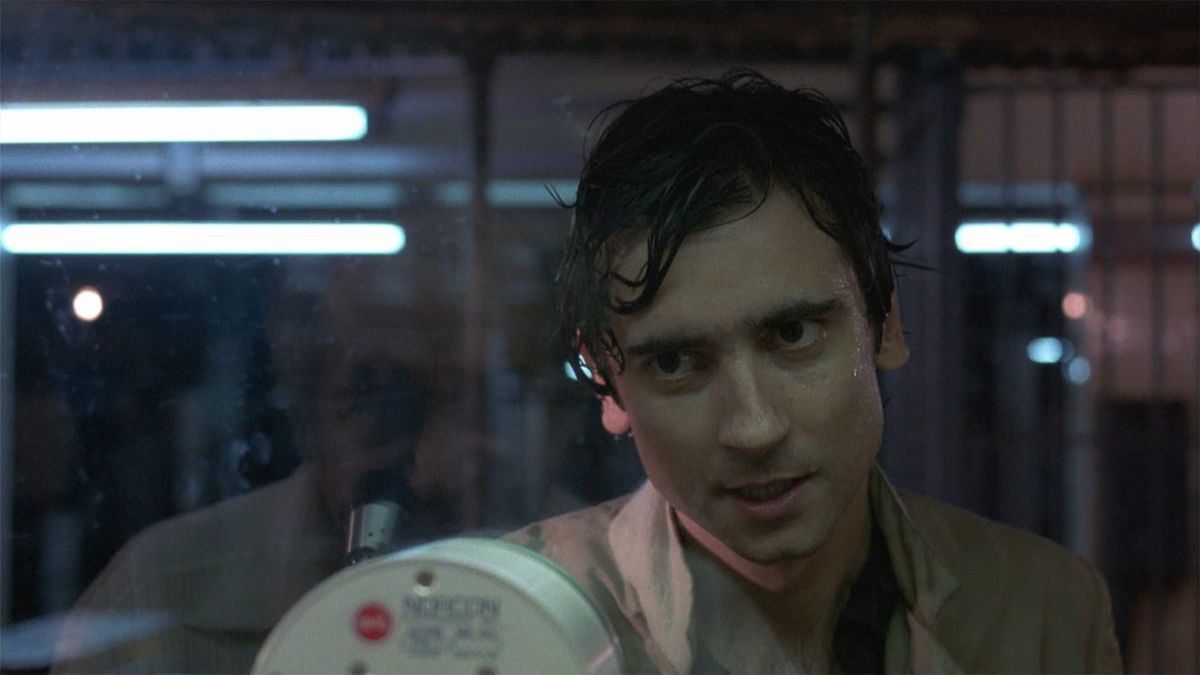 After Hours (4K UHD + Blu-ray + Digital) – July 11
Before Soho was a playground for the ultra rich where nights pass with the silence of empty condos accruing value, the neighborhood was home to Manhattan's artists, weirdos, and weirdo artists. With After Hours, Martin Scorsese authored one of this moment's best time capsules, which ricochets between a love letter and scathing satire of the scene.
This is the funniest movie from a director not remembered for comedies, which might explain the confusion of theatergoers upon release, who opted to buy tickets for Invasion USA instead. But the arc of time bends toward Scorsese, so here we are celebrating an elliptical story of existential indifference (penned by Joseph Minion of Vampire's Kiss) instead of Chuck Norris' forgettable anti-communist popcorn cooker.
The Criterion disc includes a production-crew-filled commentary, a behind-the-scenes documentary, and a new conversation between Scorsese and writer Fran Lebowitz — which sure sounds like a follow-up to their collaboration on Netflix's Pretend It's a City.
Two underappreciated and funny Martin Scorsese appreciations in one month? It must be Christmas in July.
---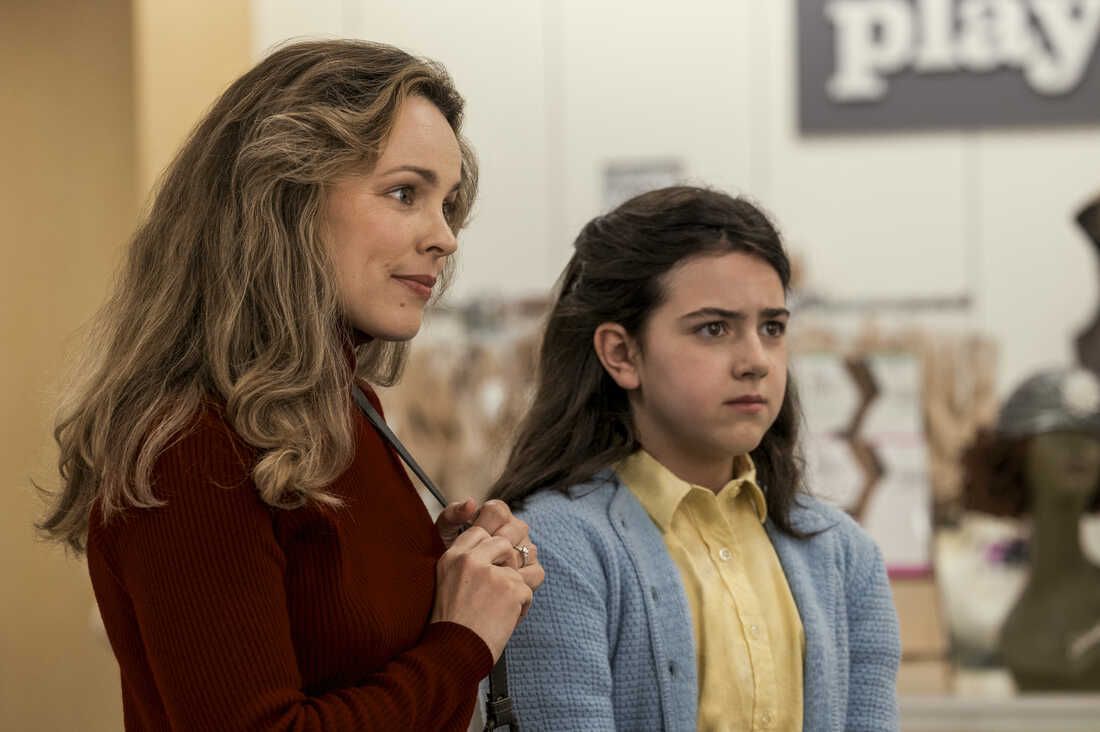 Are You There God? It's Me, Margaret (Blu-ray + Digital) – July 11
When people say that Hollywood sure doesn't make movies like it used to, you should respond, "But have you seen Are You There God? It's Me Margaret?" Kelly Fremon Craig's adaptation of Judy Blume's teenage masterpiece doesn't just recreate the fashion of the 1970s — it goes for the entire filmmaking aesthetic. She cast brilliant actors who look and behave like actual humans, rather than celebrities waiting for emotional moments to cut into an FYC reel.
The film, like the book, tells the story of a teenager dealing with all the heavy teenage stuff: a changing body, an awareness that family is fallible, and the ever-inflating questions of "Why are we here?" and "To whom or what do we offer thanks or rage?"
That this film wasn't a hit in theaters suggests viewers now associate modest dramedies with streaming and home video. As a theater lover, that's a shame. But hey, at least this gem should now find the audience it deserves. And everyone can commence campaigning for the film industry to do better by Rachel McAdams.
---
One Piece Film: Red (Blu-ray) – July 11
Like many anime fans, I've always wanted to get into One Piece but held off because… where would I even start with something so colossal? I think this film is my answer. In our review, Cezary Jan Strusiewicz writes that for all the "nods to One Piece's past, One Piece Film: Red is entirely accessible to newcomers. Even people who've never seen a single episode of the show or read any of the manga can still follow and enjoy Red. Some of the details will fly over their heads, but the lively story and engaging songs should keep them entertained."
I'm sold.
For longtime fans, Strusiewicz notes they are in "for something magical." The disc, released by Crunchyroll, includes a handful of special features and three additional episodes.
---
Scream VI (4K UHD + Blu-ray + Digital) – July 11
In the '80s, it felt as if every horror franchise would, if audience interest lasted long enough, shamble into New York City or outer space. Credit to the Scream films, which managed a couple of decades before finally stepping foot on Manhattan soil. The results aren't quite what horror fans would expect. Filmmaker team Radio Silence plots this adventure like an action movie, as its heroes (seemingly) are never in too much danger no matter how many stabbings they take. And yet, almost paradoxically, this is the most violent the series gets, with Ghostface at one point unloading a shotgun into human flesh at close range.
Is it the best entry in the series? No. Is it still a worthwhile piece in arguably the most consistently good horror franchise? For sure.
---
Shin Ultraman (4K UHD + Blu-ray + Digital) – July 11
In 2016, directors Hideaki Anno and Shinji Higuchi produced one of the greatest film reboots of all time. Shin Godzilla reimagined a Godzilla film from the perspective of those who would be responsible for stopping a real kaiju attack: panicked bureaucrats. Its Godzilla isn't the iconic anthropomorphized pal that's evolved from the early days of the Showa era. It's gross and illogical, a rapidly evolving threat to civilization. I recommend you see this film if you haven't already, because once you see Shin Godzilla you will be prepared to try the sillier, but no less inventive, Shin Ultraman.
As with its predecessor, the creators take a beloved Japanese sci-fi character and provide a fresh entry point for a new audience. Where Shin Godzilla goes realistic, Shin Ultraman embraces its series' fuzzy nostalgia and cartoonish buoyancy. Want to see a mysterious giant from across the universe dive-kick some colossal critters right in the face? Then this is the film for you.
The disc includes both the Japanese- and English-language versions of the film.
---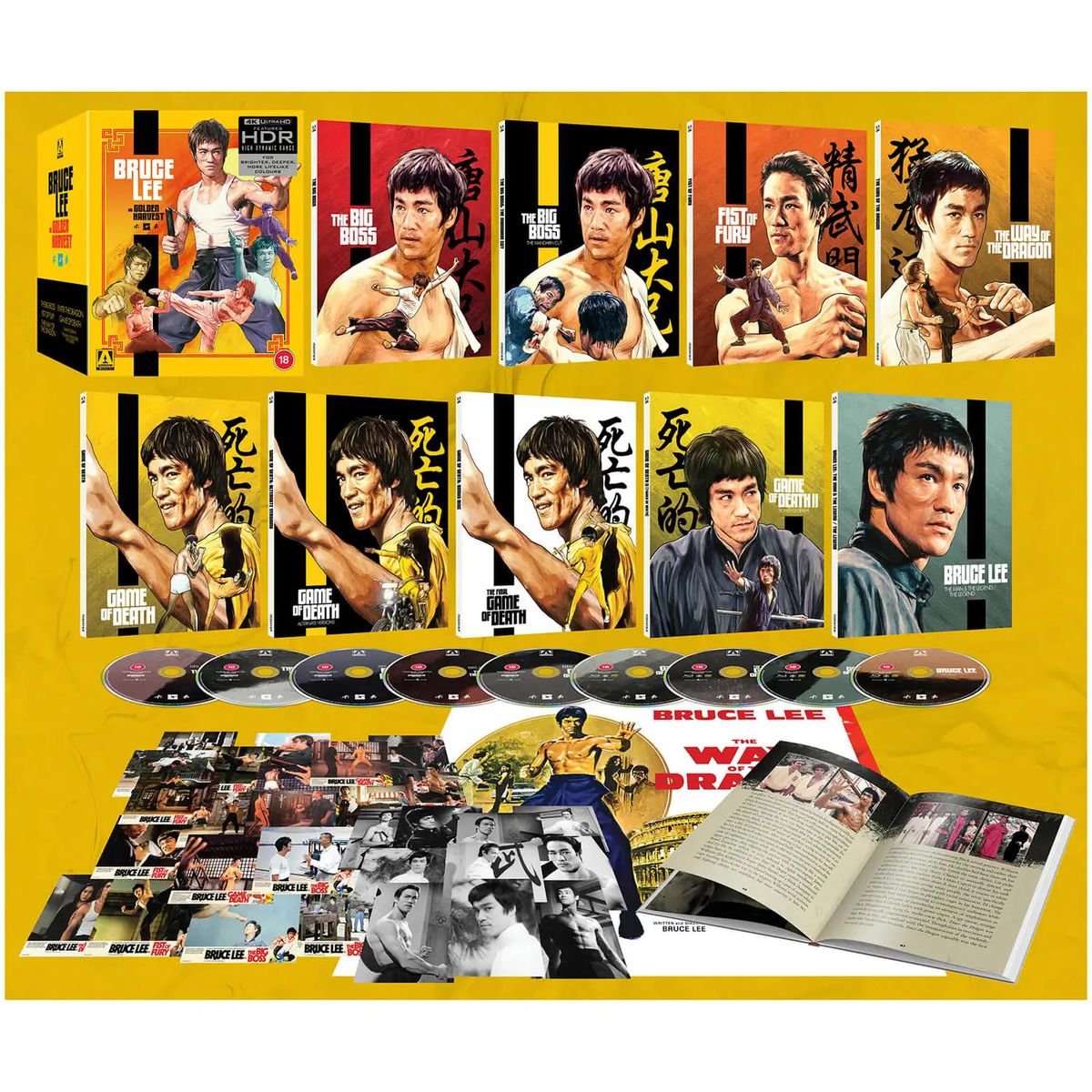 Bruce Lee at Golden Harvest (Blu-ray + Digital) – July 17
My belief that Bruce Lee is the single most significant pop culture figure of the 21st century is unshakeable. His influence extends around the globe, not just for the movies he was in and his captivating performances in them, but because of his philosophy, writing, and how he lived his life.
This U.K. set from Arrow includes his four fantastic martial arts movies — The Big Boss, Fist of Fury, The Way of the Dragon (my personal favorite), and Enter the Dragon — along with two never completed films that have since been stitched together with whatever footage was available: Game of Death and Game of Death II.
The 4K discs should work in any region, but because this is a U.K. disc, any Blu-ray watchers out there will need a region-free Blu-ray player. —Pete Volk
---
To Live and Die in LA (4K UHD + Blu-ray + Digital) – July 18
Feeling burnt on Hollywood action and thrillers in the age of superhero blockbusters? I recommend the work of William Friedkin, the director of all-timers like The French Connection, Sorcerer, and The Exorcist. For a while, watching his '80s action thriller To Live and Die in LA has been oddly difficult for a movie that stars Willem Dafoe and William Petersen — the rare pairing that merges arthouse and CBS procedural audiences.
This is one of those classic "It's my last week on the job and I have to solve the case of my life" movies. And its cast is a seven-layer dip of '80s "that guys," like Dean Stockwell and John Turturro.
Kino Lorber's 4K release includes an audio commentary with Friedkin, along with some meaty interviews with the cast and crew. Plus, the set features a 30-minute documentary on the making of the film.
---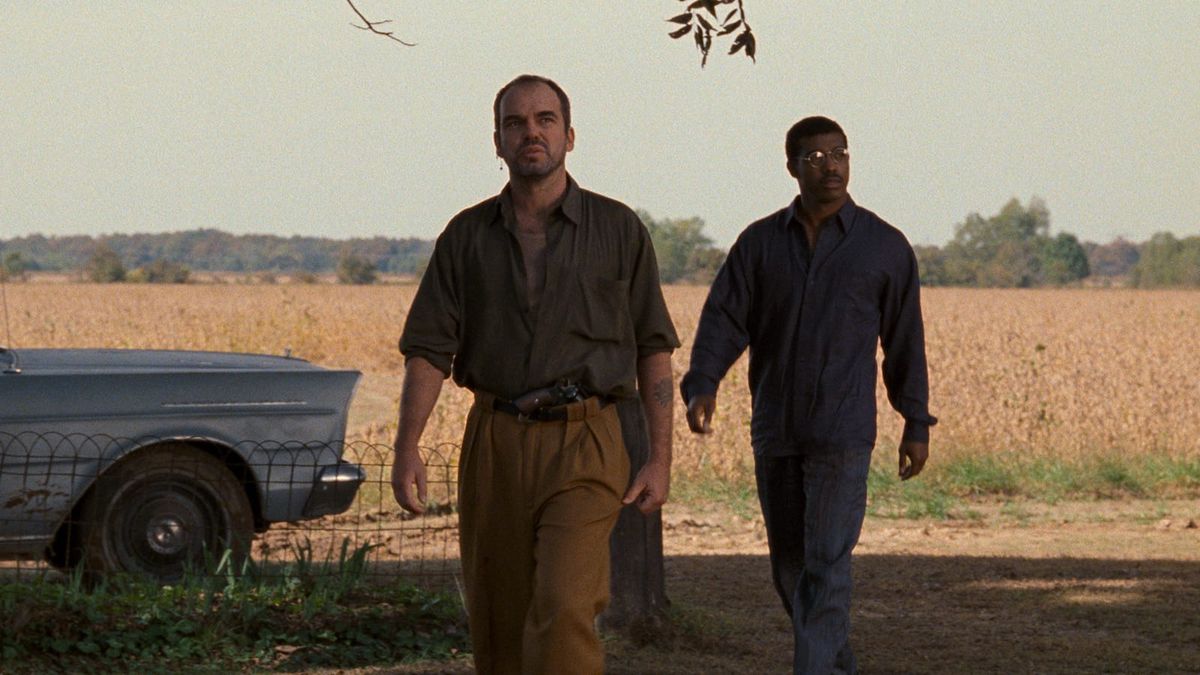 One False Move (4K UHD + Blu-ray + Digital) – July 25
Director Carl Franklin has played a crucial role in some of the best TV of the past decade, directing four episodes each of Mindhunter and The Leftovers. But in the '90s, Franklin established himself as a go-to thriller director with films like Devil in a Blue Dress (which Criterion added to its collection last year).
One False Move is the epitome of the '90s thriller that you'd catch on TNT on a lazy Saturday afternoon and wind up watch the whole thing. It's as thrilling as it is thoughtful, with a grounding performance by Cynda Williams — a feat considering she's working alongside notorious scenery chewers Bill Paxton and Billy Bob Thornton. (To be clear, chewing scenery is a necessity in a moody thriller like this one.) The package includes a 4K HDR disc (good for the film's heavy use of light and shadow) and a handful of special features, including a new conversation between Thornton and Franklin.
---
Resident Evil: Death Island (4K UHD + Digital) – July 25
Resident Evil's live-action movies have a mainstream awareness (if not the most glowing reputation), but in terms of pure schlocky chaos, I'll always prefer the lesser-seen computer-animated Resident Evil films. They tend to have pitches like "Resident Evil but in an airport." Death Island may have the most appetizing summary yet: "Resident Evil but on Alcatraz."
I only recently learned that this film has one of the most comically difficult narrative challenges, existing between the batshit Resident Evil 6 and the comparably grounded Resident Evil 7: Biohazard. Watching a filmmaker try to connect those two is, for me, a Resident Evil dork, reason enough to watch. The disc includes a surprising amount of special features about the creation of this R-rated splatter fest.
---
East of Eden (4K UHD + Digital) – Aug. 1
To mark its 100th anniversary, Warner Bros. has released 4K editions of many of its classic films. It's hard to pick just one for July, so I didn't. I picked one for Aug. 1. (It's my column; I can break the rules now and then!) If you enjoy pre-1960s films, I recommend this collision of John Steinbeck and James Dean. You probably read Steinbeck's Grapes of Wrath in high school and maybe caught Dean in Rebel Without a Cause on a streaming service. But East of Eden you may have missed.
Warner Bros. restorations have been consistently solid. In April, the studio released a 4K restoration of Cool Hand Luke that looks as bold and vibrant as any live-action movie hitting theaters in 2023. The only disappointment: These discs don't often come loaded with special features. Then again, they do come with some of the best movies ever made — which I suppose is the whole point.
Share This Article