INFLUENCER Veronika Rajek has reassured worried fans after her "super skinny" recent photos.
The Slovakian model, 26, took to Instagram to defend her slender physique in a recent set of stunning yellow bikini snaps.
Rajek is an NFL obsessive who late last year declared her "love" for superstar quarterback Tom Brady.
She boasts nearly 4million followers on Instagram and combines fitness tips with glam photos.
But a recent photoshoot had Veronika's fans bombarding her DMs and comment section with messages – with many concerned about her "worrying" appearance.
One fan wrote: "You're so skinny, it's almost worrying."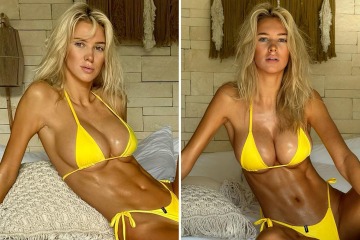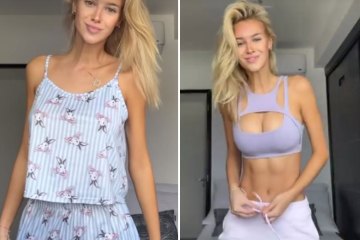 While another said: "You need to eat something.."
Rajek has since issued a lengthy statement via her Instagram page, maintaining she is healthy.
Veronika, decked out in a custom Tom Brady jersey, said: "I want to share with you a few thoughts.
"My last post with my super skinny body made a lot of [sic] people [emotional].
"They are spamming my direct [inbox with messages].
"No, I do not have a food disorder. I eat normally.
"I'm just a super picky person…I eat only 5 or 6 meals all year long.
"Not because I'm on a special diet, but because I don't like the taste of [certain] foods. I don't like fish..I don't eat a lot of meat.
"My friends who know me know I'm running on sugar – my body is healthy, I know it's healthy and I love it.
"So you do not need to be afraid for my health. I'm totally fine."
Veronika also addressed her athletic figure and revealed it is all down to her relentless gym schedule.
She continued: "I am 5ft11 and 125lbs [58kg].
"This is normal because I work out six times per week.
"Not because I want to be skinner – I just love to do it.
"For me [the gym] is like therapy. It's my time."
While Veronika – who opened up to The U.S. Sun in an exclusive interview about her love for the NFL – says her love of sport is what keeps her fitness dreams going.
She continued: "Please respect that I just love to move because my whole childhood is about sport.
"My whole life will always be about sport.
"I'm not a professional athlete, but this is my lifestyle."
Despite many fans being concerned about Veronika's snaps, there were hundreds of others who had nothing but praise for the Slovakian.
One gushed: "Supermodel alert."
While another said: "This girl is seriously as near to perfection as the female body can get.. imo!!!"
And a third added: "Behind those beautiful eyes lies a beautiful story!"
Rajek delivered a cryptic "new beginnings" message to her followers following Brady's shock retirement on February 1.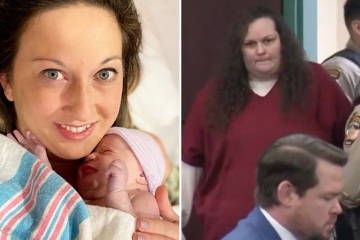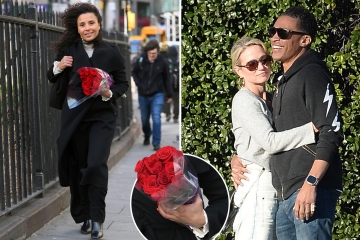 The GOAT hung up his pads after 23 seasons in the NFL with a tearful farewell.
Share This Article