Playing in his first US Open in singles at Forest Hills Stadium in 1977, tennis icon John McEnroe made his debut at 18 with a bang.
An unseeded upstart, the Queens native found himself on the same clay courts where he was once a ballboy — gliding and grinding in an interborough contest against Brooklyn-born Top Tenner Eddie Dibbs in his third-round match.
But, on the first changeover, something wildly unexpected happened.
"We were switching sides and then there was some commotion up in the stands, and the umpire said to us, 'Someone's been shot in the stands,' " McEnroe, 64, told The Post.
"And Eddie Dibbs was like, 'I'm getting the hell outta here!' We walked off the court, and we sort of waited to find out what was going on."
It turned out that a spectator had been accidentally shot in the leg from a stray bullet fired from outside the stadium. But the incident pumped up a feisty young McEnroe to score one of his first big upsets.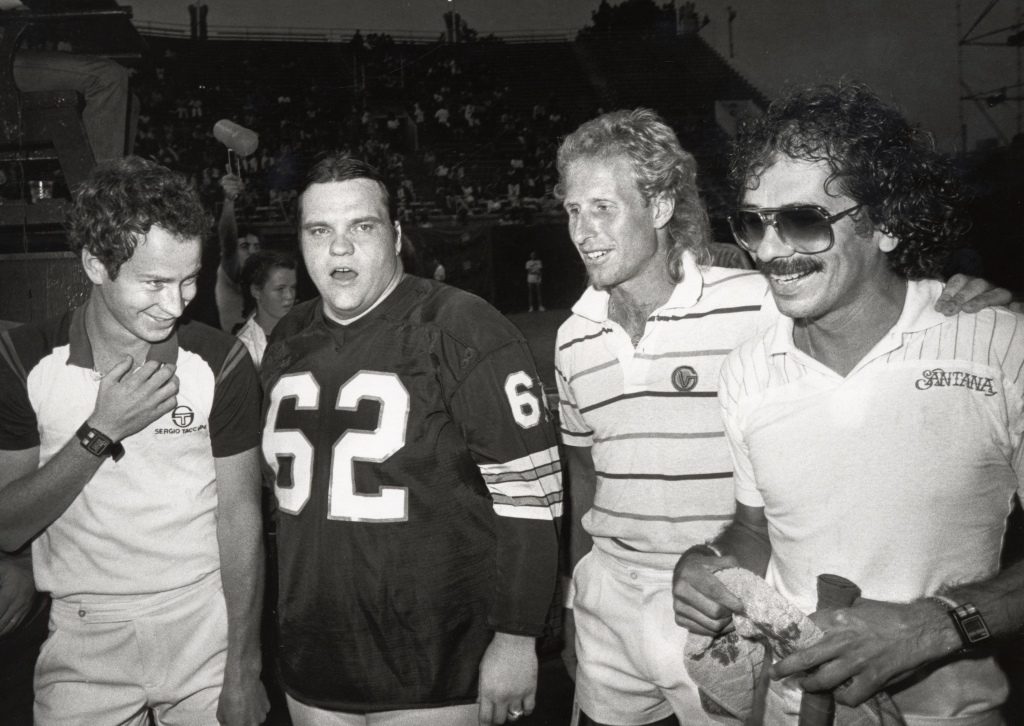 "We went back and played the match, which was one of my biggest wins of my life at that time," said McEnroe, who went on to lose to 1975 US Open champion Manuel Orantes in the fourth round.
"It was certainly a bizarre first US Open for me."
It was also the last he would play at Forest Hills Stadium. The following year, the tourney moved a few miles north to Flushing Meadows, where McEnroe would eventually smash his way to four victories at what is now known as the Billie Jean King National Tennis Center.
But the magic at Forest Hills Stadium didn't stop in 1977. Opened 100 years ago as America's premier tennis site, the iconic venue has played host to not only racket royalty — but some of the biggest names in music, too, still to this day.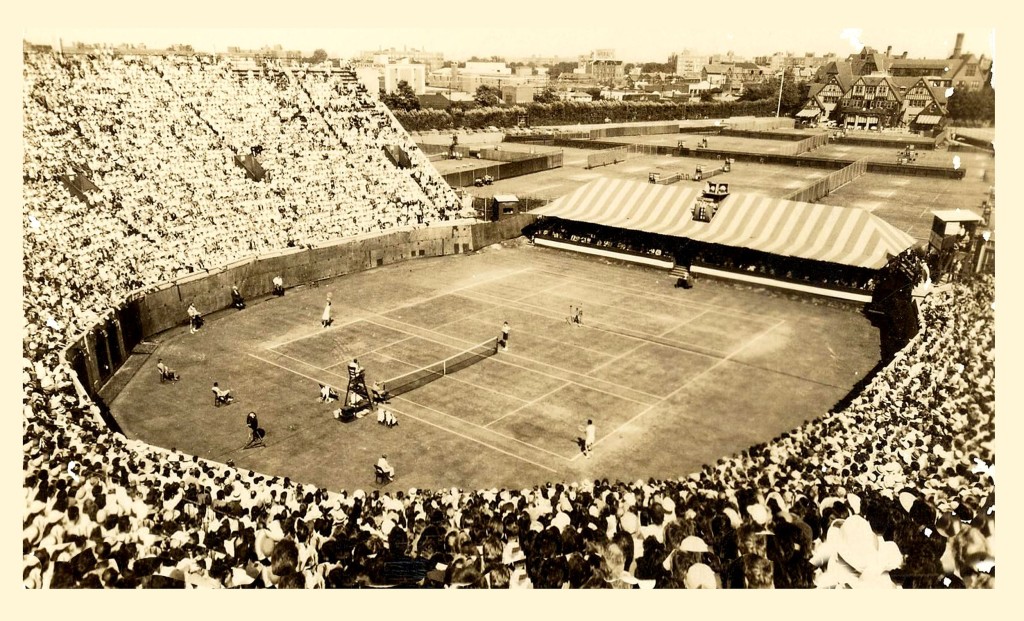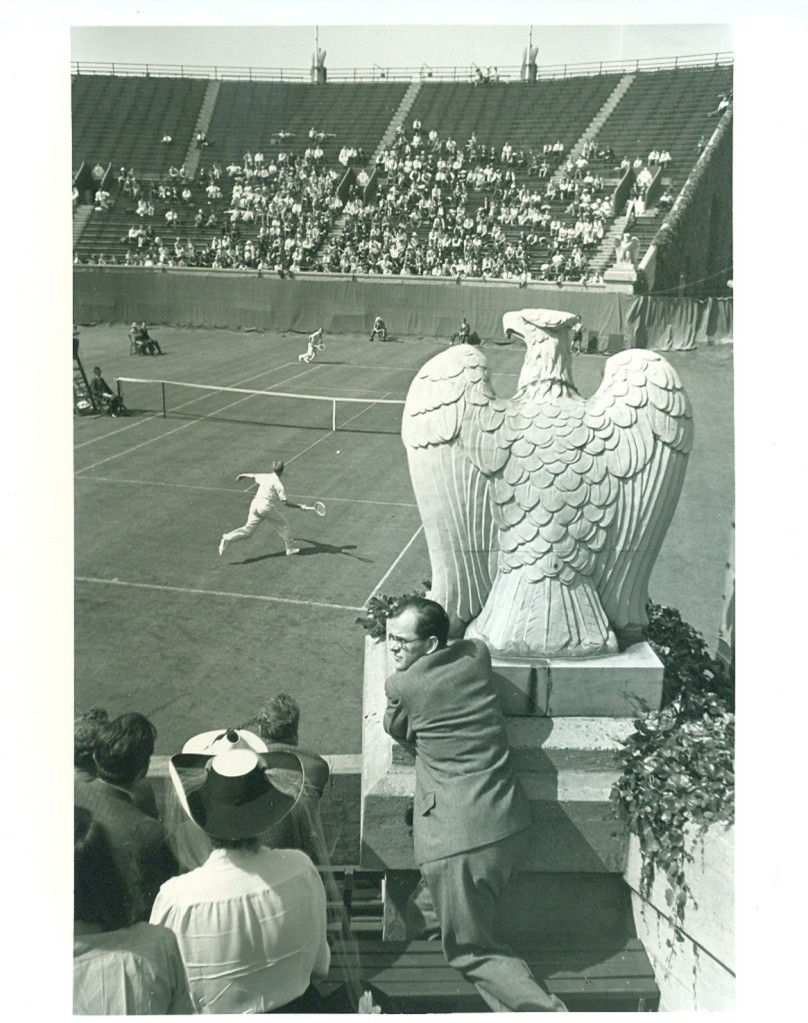 "It's the stadium's 100th birthday, and our 10th year of doing shows out here," said Mike Luba, president of Forest Hills Stadium, who reopened the venue — after a 16-year drought — with a Mumford & Sons show in August 2013 that would herald its transformation into one of NYC's hottest summer concert spots.
The West Side Tennis Club commissioned the building of the stadium to hold events such as the US National Championships and the Davis Cup. In August 1923, it first hosted the Wightman Cup — the women's team competition where the US faced off against Great Britain — before becoming the home of the US Nationals and then the US Open.
American ace Bill Tilden won the first US Nationals held at Forest Hills Stadium in 1924 and twice more while it was a grass-court tournament. "Basically, a lot of people believe it was built because Bill Tilden was so popular and he was playing to sell-out crowds," said Beatrice Hunt, 67, a West Side Tennis Club member since 1971 who now serves as its archivist.
The stadium would go on to serve up historic tennis moments such as Harlem-born Althea Gibson breaking the color barrier in 1950; another African-American, Arthur Ashe, winning the inaugural US Open in 1968, as an amateur who had to forfeit his winnings to losing finalist Tom Okker and Aussie great Rod Laver completing two Grand Slams in 1962 and 1969.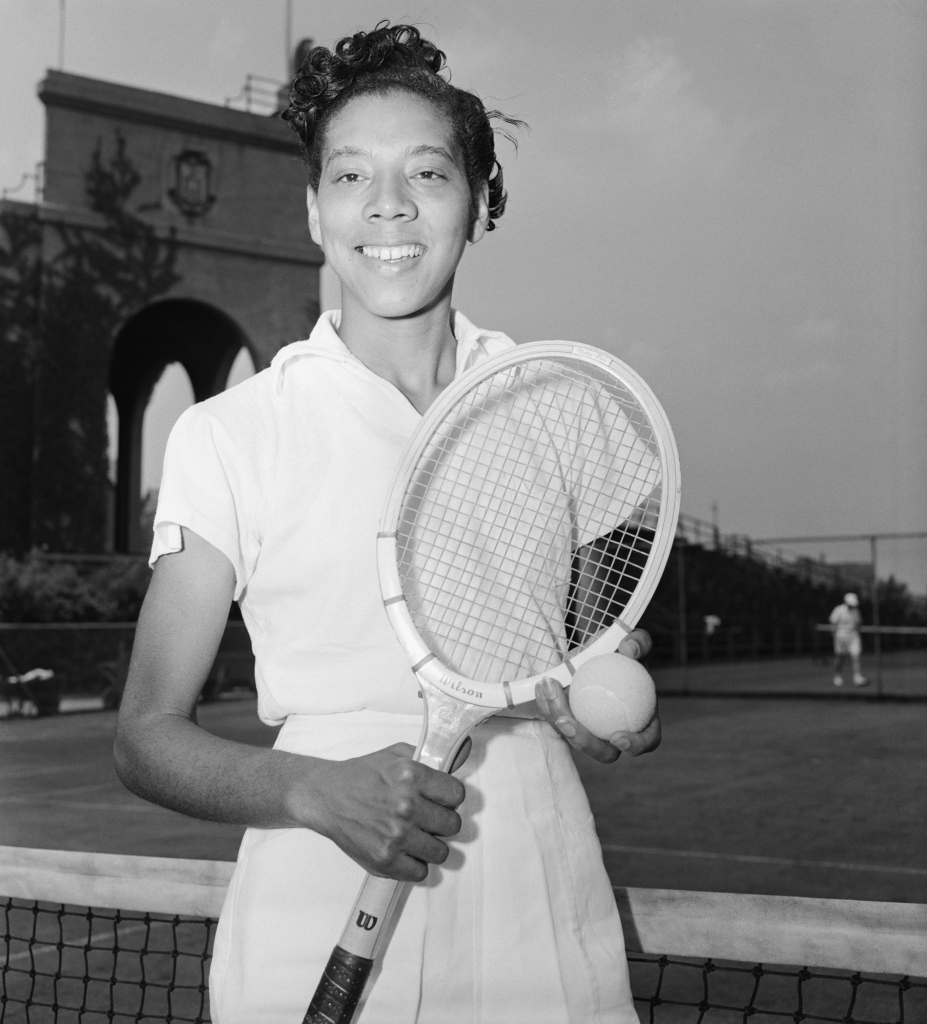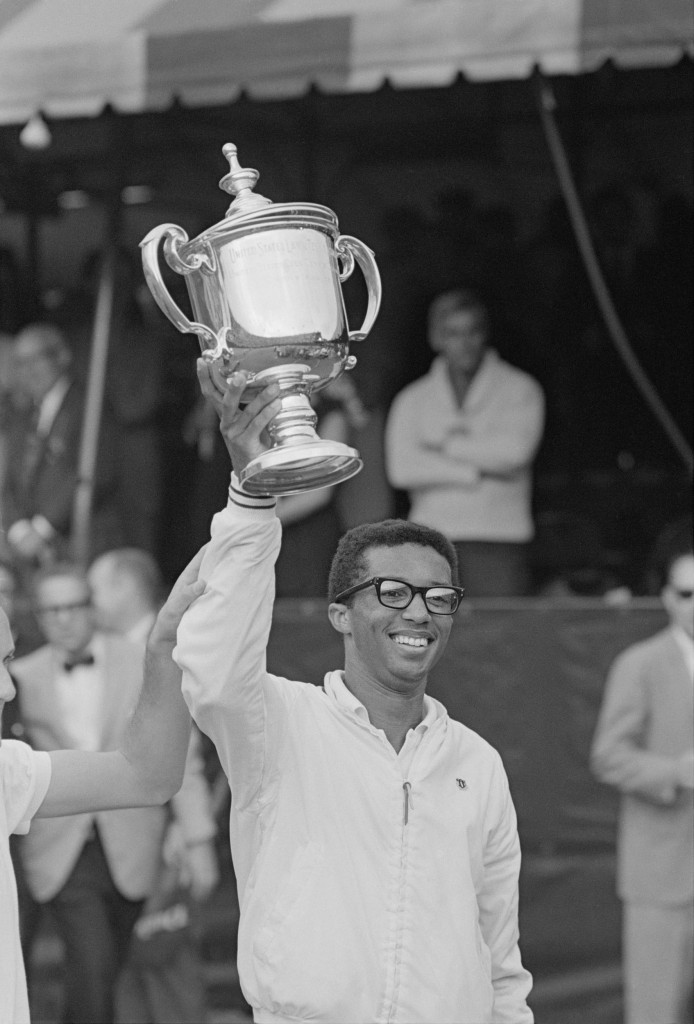 And in the modern tennis boom, there was a 16-year-old Chris Evert captivating the sports world with her two-handed backhand and ponytailed charm on her fairy-tale trip to the semifinals against Billie Jean King in 1971.
In fact, McEnroe was a ballboy at Forest Hills Stadium — watching champions such as Pancho Gonzales and Adriano Panatta smoke cigarettes around the grounds in between matches — before he became the Man at the US Open.
"I ballboyed there for three years," he said. "I remember ballboying for Bjorn Borg, who later turned out to be my greatest rival. And I had an inkling that I wanted to be like him because … there was a lot of interest in what he was doing, particularly from young girls. So that made it a whole lot more interesting to hopefully [follow] in his footsteps."
In addition to the elite tennis players of the world, Forest Hills Stadium also hosted some of the biggest music acts of the '60s and '70s — from the Beatles, who famously landed in a helicopter in 1964, to Bob Dylan, who folked up the venue in both 1965 and then 51 years later in 2016.
That second Dylan concert, though, might never have happened. By 2010, the storied stadium was on the verge of going condo.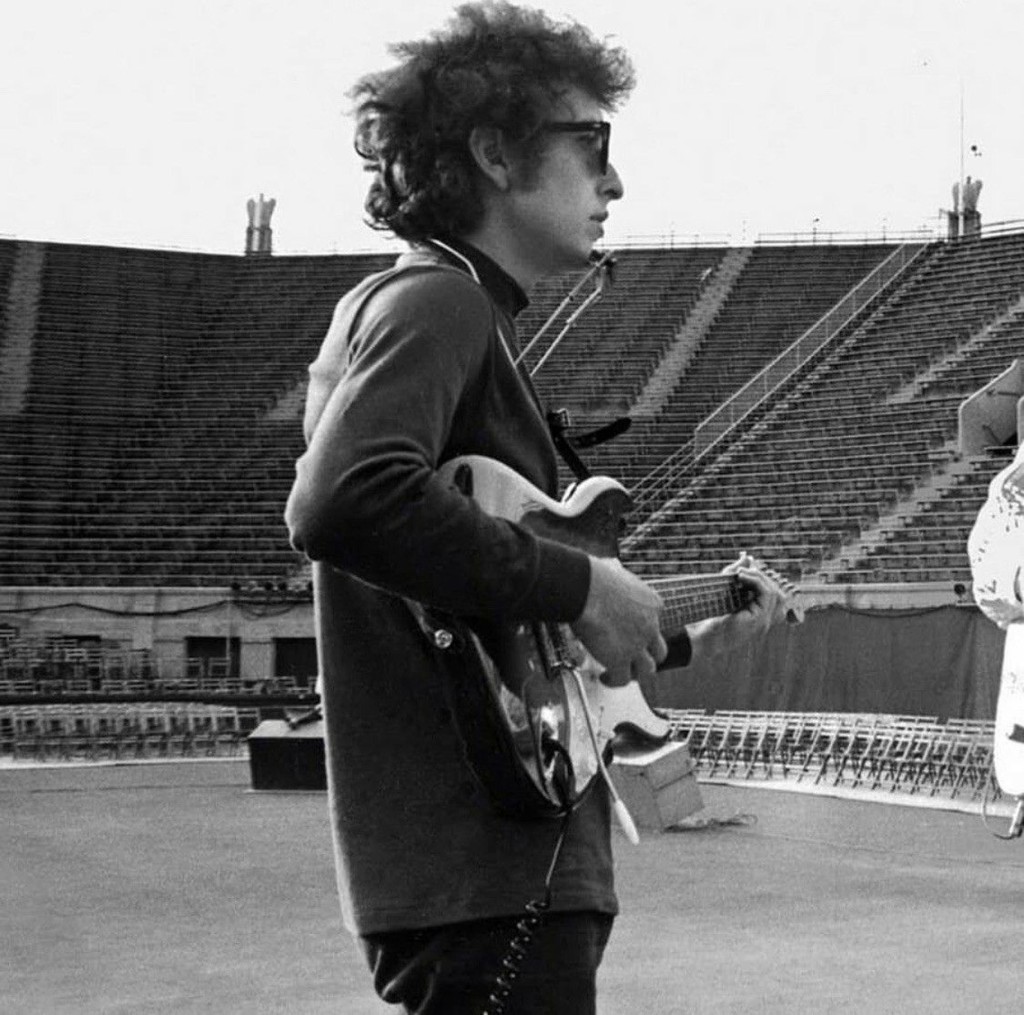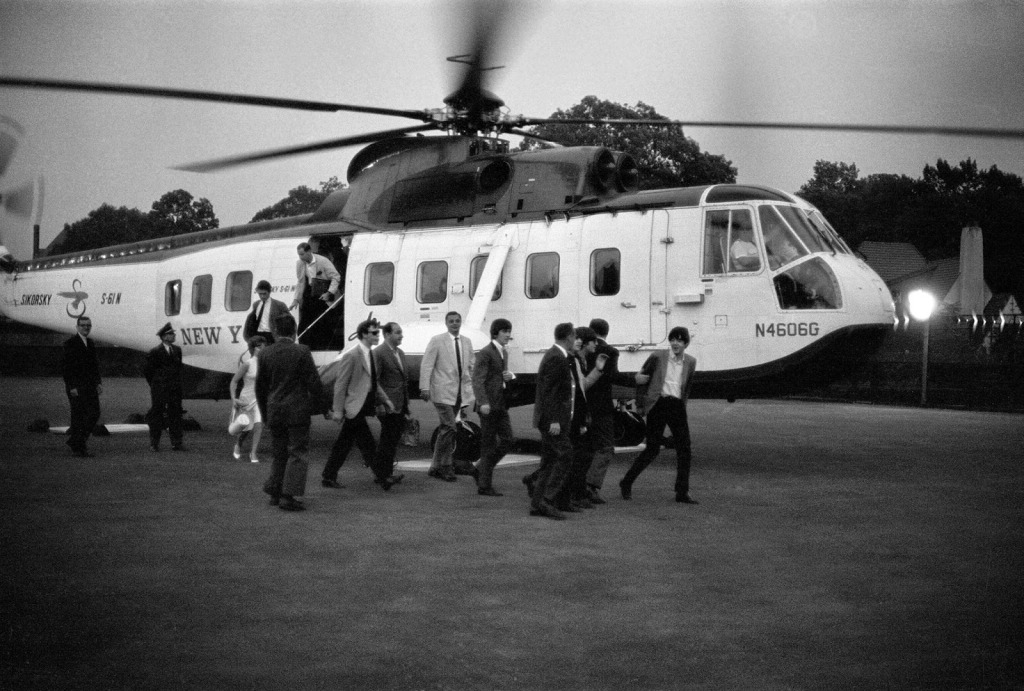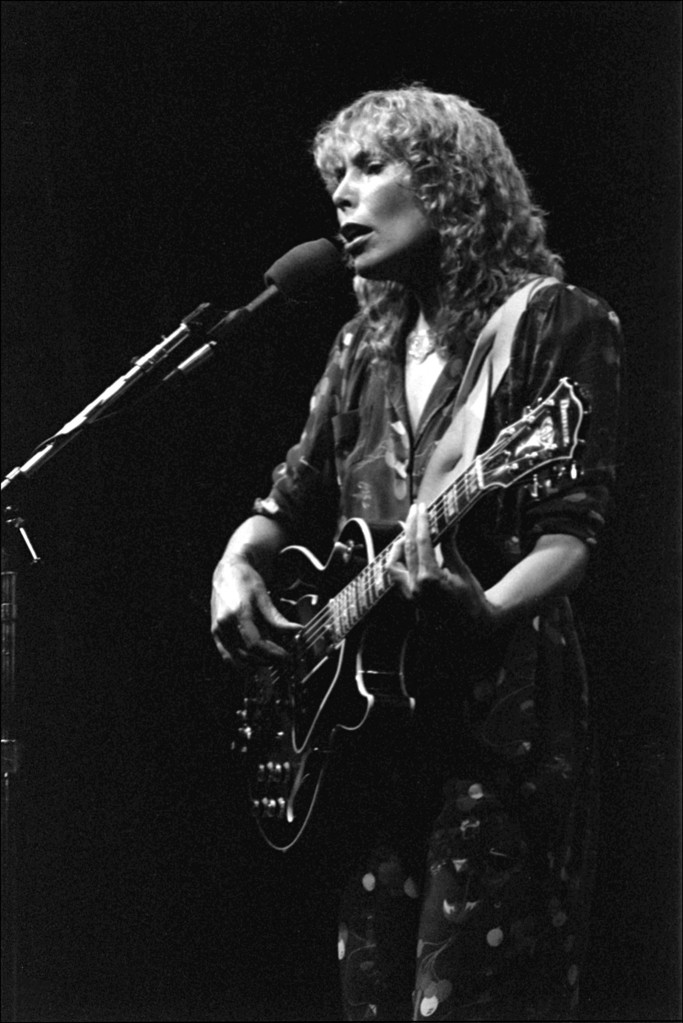 Forest Hills Stadium historian and preservationist Michael Perlman, 40, spearheaded the campaign to save the venue from being bought by developers and demolished when it had been long dormant.
"It was holy ground," he said "I tried to show how it would be more profitable to restore it and benefit our community and city in the long term," said the fifth-generation Forest Hills resident. "It felt like a ruin in Rome, like the Colosseum … Because it's located in Queens, sometimes it doesn't get all of the attention or the full appreciation."
The members of the West Side Tennis Club never got the two-thirds vote required to sell off the property. And the stadium got a second lease on life after Luba had a moment of serendipitous inspiration in 2012.
"I had spent a couple of summers on the road with the Mumford & Sons guys — two of whom are actually from Wimbledon in England," said Luba, 52. "And having grown up on Long Island and played tennis in high school, I was aware of the urban legend of Forest Hills. So I cold-called the tennis club, and the head pro picked up the phone and said, 'I don't know who you are … but your timing is pretty good.'"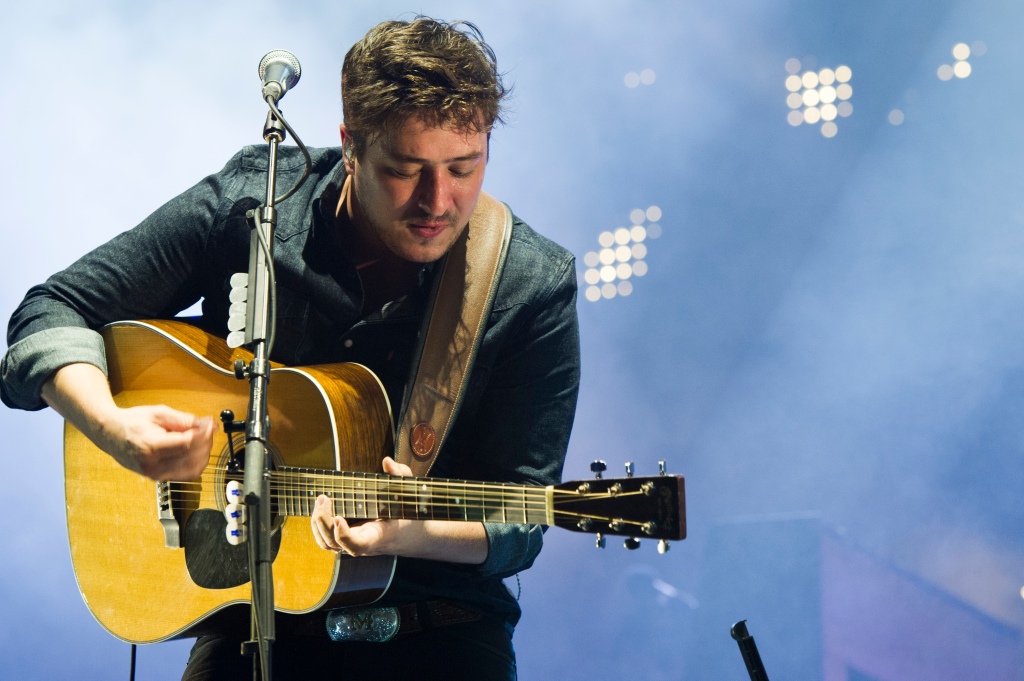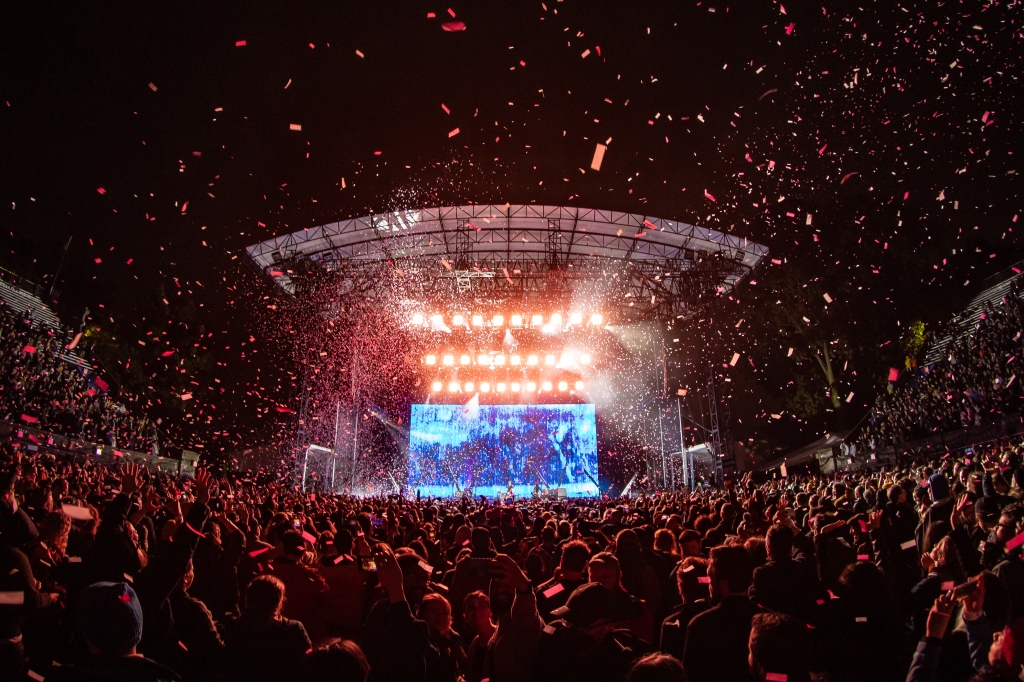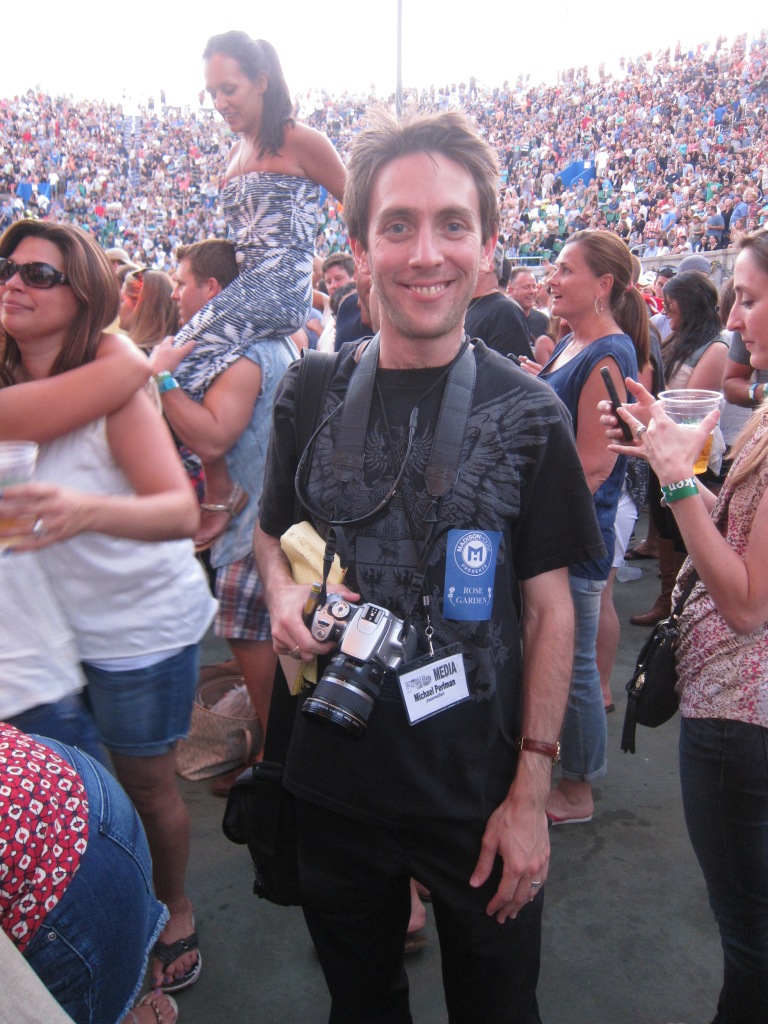 Now, even with some neighborhood residents recently raising noise complaints, Forest Hills Stadium is launching its best and biggest concert season yet, with upcoming shows by the likes of Dave Matthews Band (June 9), Fall Out Boy (Aug. 1) and Duran Duran (Sept. 22).
McEnroe — who once shared the stage on guitar with Carlos Santana at Forest Hills and even tried to buy the stadium to preserve it — is planning to be back where it all began for him this summer.
Except he won't be rocking those short shorts and that headband like back in the day.
"It brings back memories. The red clay where there's parking — that's where I played when I was 9 or 10 years old," said the seven-time Grand Slam champ, who, after covering the French Open for NBC and Eurosport May 28 to June 11, will launch his new ESPN+ show "McEnroe's Places" later this summer.
"I'm happy that the rock and roll thing, the music thing, happens more often. It gives me more of a chance to go there."
Share This Article