RBD is going on tour for the first time in 15 years, leaving a lot of fans feeling emotional and nostalgic. Starting August 25th, the band will begin touring across the US, Brazil and Mexico, stopping by some of places that have hosted their most famous performances. And now, a meeting between Anahi and Thalia has left plenty of fans speculating.
In a TikTok video, Thalia unleashed fan speculation. The clip showed screenshots of a Facetime call between herself and Anahi where the two are smiling happily. "When the Rebel and I get together to plan exciting things," she wrote, tacking on the hush emoji.
RBD fans were quick to let her know of their excitement, spreading rumors of Thalia joining RBD for their tour. And while it's all merely speculation, an interview between Anahi and the Mexican publication Reforma showed that the singer is excited to get back to performing and that she was working on a project alongside her female RBD bandmates Dulce Maria and Maite Perroni.
Anahi revealed no secrets, but something exciting is coming up, whether it's new RBD music or a duet with Thalia.
Thalia's wish to collaborate with Anahi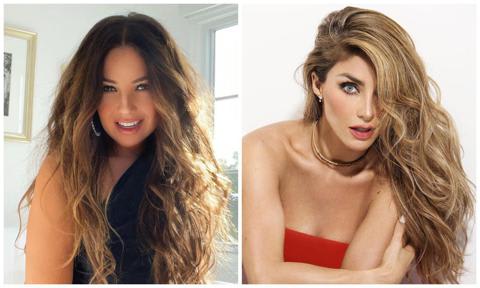 Thalia has previously spoken about her desire to collaborate with Anahi. In an interview with the Argentine publication Infobae, she said "Both of us have a lot of surprises, connections, and conversations. Something could happen when you least expect it," she said. "You never know."
Avid fans believe Thalia might join in on some RBD concerts in Mexico or the US. For the time being, none of these rumours have been confirmed.
Share This Article