The US Senate won't let Ticketmaster break your soul.
The Senate Judiciary Committee sent a clear — and ominous — warning to Ticketmaster after Beyoncé announced her "Renaissance" world tour.
"We're watching," the committee's account tweeted crpytically to Ticketmaster in response to a tweet about fans preparing for a potential ticket-buying disaster.
Senators recently tore into Ticketmaster's parent company Live Nation during a hearing over the debacle surrounding ticket sales for Taylor Swift's Eras Tour, alleging that allegations that Ticketmaster has monopolized the industry after merging with LiveNation in 2010.
Millions of fans waited hours in the queue for the tour's pre-sale, but were left empty-handed due to glitches and unclear rules about pre-sale access. Ticketmaster ended up canceling the general sale due to what they said was "unprecedented demand."
The company had fans register as "Verified Fans" for the pre-sale, and more than 3.5 million people did, a record for the company.
"This whole concert ticket system is a mess — it's a monopolistic mess," Sen. Richard Blumenthal (D-Conn.) said during the hearing.
"I believe in capitalism, and to have a strong capitalist system, you have to have competition," said Sen. Amy Klobuchar (D-Minn.). "You can't have too much consolidation – something that unfortunately for this country, as an ode to Taylor Swift, I will say we know 'All Too Well.'"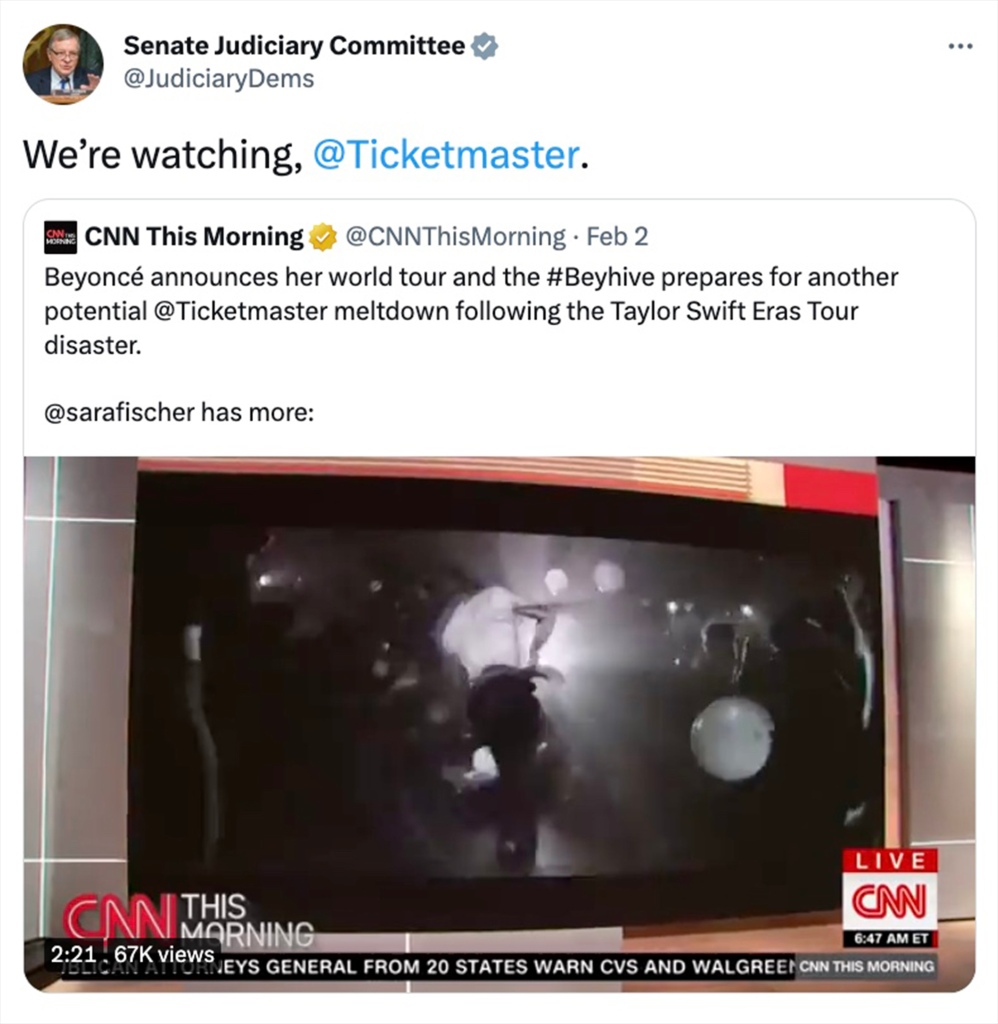 Live Nation president Joe Berchtold agreed that Ticketmaster could "do better," but denied that it was a monopoly.
With its merger with LiveNation, Ticketmaster owns about 200 major concert venues in the US.
The company also sells about 70% of tickets for all major venues – largely through exclusive contracts, according to a federal lawsuit filed by ticket-buyers filed last year — processes 500 million ticket sales each year in more than 30 countries.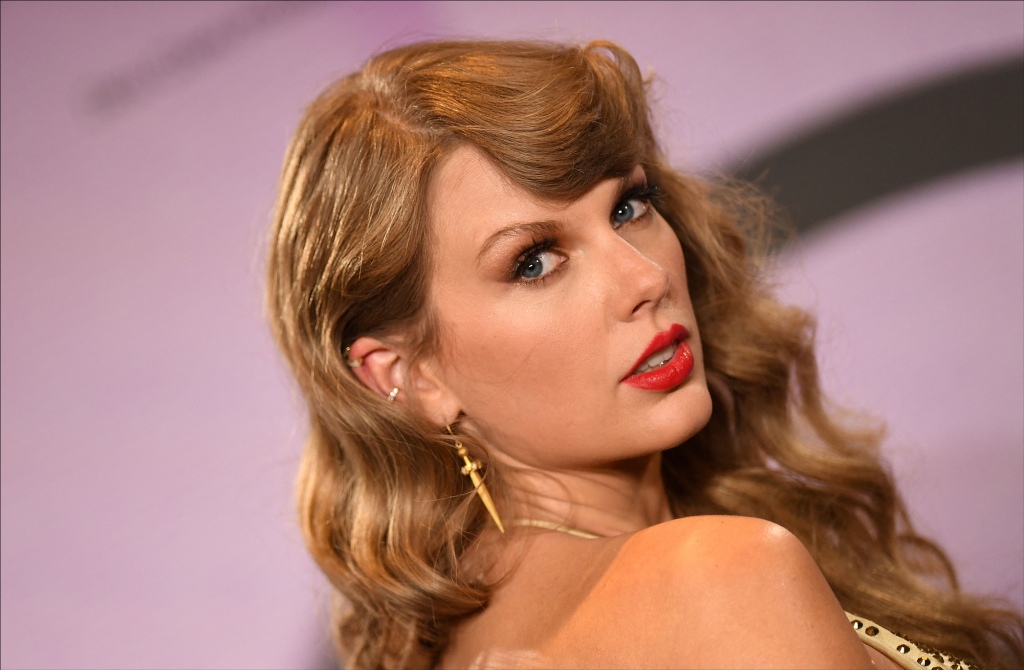 Demand for Beyonce's Renaissance World Tour is already expected to be extremely high. 
Live Nation said in an email to fans this week that the number of pre-sale registrations "already exceed the number of available tickets by more than 800%" in some cities.
"It is expected that many interested fans may not be able to get tickets because demand drastically exceeds supply," the email reads.
New dates have already been added to the tour in big cities, including an additional show at MetLife Stadium in East Rutherford, New Jersey.
Ticketmaster claims they're making changes to the process this time around, staggering sales and used Verified Fan technology — which was also used for Swift's tour — to hopefully avoid the virtual queue being stalled and fans getting kicked out of their spot in line.
The Beyhive will have to fight for tickets on different dates with the new staggering sales schedule. 
Share This Article