KYLIE Jenner has teased cleavage in a flowing black dress during her Paris getaway. 
The Kardashians star ditched the bra as she took a stroll across the City of Light.
Kylie, 25, modeled a stunning V-necked black dress with a full-length skirt.
The Kylie Cosmetics founder covered her eyes with shades and carried a matching handbag. 
She strutted around the streets in high heels while flaunting her plunging neckline.
THE COMMENTS
In an online thread, fashion critics picked Kylie's "classy" style over her sister Kim Kardashian, 42.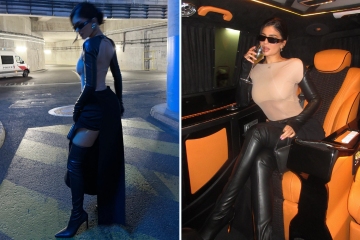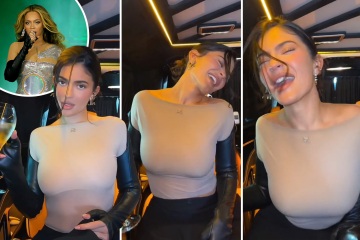 One fan said: "I feel like [Kylie] looks better when she dresses 'feminine' instead of going full 'sexy' like Kim."
Another fan added: "Kim take note, please. You don't need to be in skin-tight clothing to look sexy."
A third fan mentioned: "This is what Kim should always dress like these soft luxurious pieces. 
"Not the Avant-garde Demna/Vetements stuff. Leave that to Rihanna."
Most read in Entertainment
A fourth person chimed in: "Kim and Kendall are the only family members not on it at this point."
THE PARIS TRIP
The reality star recently posted snapshots and videos from Beyonce's latest concert in Paris.
Kylie wore a flesh-toned top with leathery long sleeves.
For the concert, she also sported fingerless leather evening gloves identical to the ones Beyonce, 41, wore during her performance.
In the Instagram collection, the TV star teased her long leg while hiking up her skirt.
The mom of two showed off her bare back as she faced the cutout of her outfit to the camera.
As the series continued, Kylie flaunted her bare back again as she stood inside an elevator. 
Kylie previously shared her luxurious car ride to the concert in a TikTok video as she swayed and danced en route.
The former E! star mimicked the lyrics of Heated, a song from Beyonce's latest album, Renaissance.
Her friends were also in the car as they took turns dancing and mouthing the words in the clip.
The TV personality appeared to have gone to the Queen Bey concert without her little ones.
Kyle shares her one-year-old son, Aire, and her five-year-old daughter, Stormi, with her ex, Travis Scott, 32.
The former couple reportedly called it quits but decided to co-parent their kids.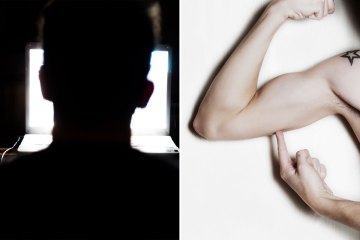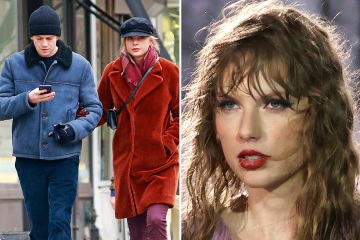 An insider recently told The U.S. Sun that the beauty mogul "kept her distance" from her baby daddy after their split last year.
The source revealed: "She arranged for him to see the kids but refused to have any contact with him and even blocked his number for a while."
Share This Article