The streaming landscape is vast and hard to keep track of. TV shows pop up (and get canceled) seemingly overnight, and even if you're in a place where you're looking for a new show to sink hours into, it can be overwhelming to make the right choice.
That's what we're here for. We're going to keep this post updated with the most recent series on each of the major streaming platforms that we liked, as well as some other options if our pick doesn't sound like your particular jam.
So, below, find the best new shows on Netflix, Hulu, Prime Video, HBO Max, Disney Plus, Paramount Plus, Apple TV, and Peacock.
---
The best new shows on Netflix
Derry Girls
Genre: Teen sitcom/dark comedy
Creator: Lisa McGee
Cast: Saoirse-Monica Jackson, Louisa Harland, Nicola Coughlan
My colleague Zosha Millman described Derry Girls episodes as "impeccably designed Rube Goldberg machines," and I haven't been able to shake that description since. Derry Girls follows the adventures of a group of young troublemakers in Derry, Northern Ireland, set against the backdrop of the Troubles. It's a fun and breezy 20ish-minute comedy filled with belly laughs and surprising moments of deep emotion, especially when the girls' lives intersect with the broader conflict happening outside their door. It's one of the funniest comedies on Netflix, and an easy selection for this list. —Pete Volk
Also good: Cyberpunk: Edgerunners, the new anime from CD Projekt Red and studio Trigger; The Makanai: Cooking for the Maiko House, a food-centric drama from master filmmaker Hirokazu Kore-eda; and The Sandman, the live-action adaptation of the DC Comics fantasy horror series by Neil Gaiman.
The best new TV on Hulu
Reservation Dogs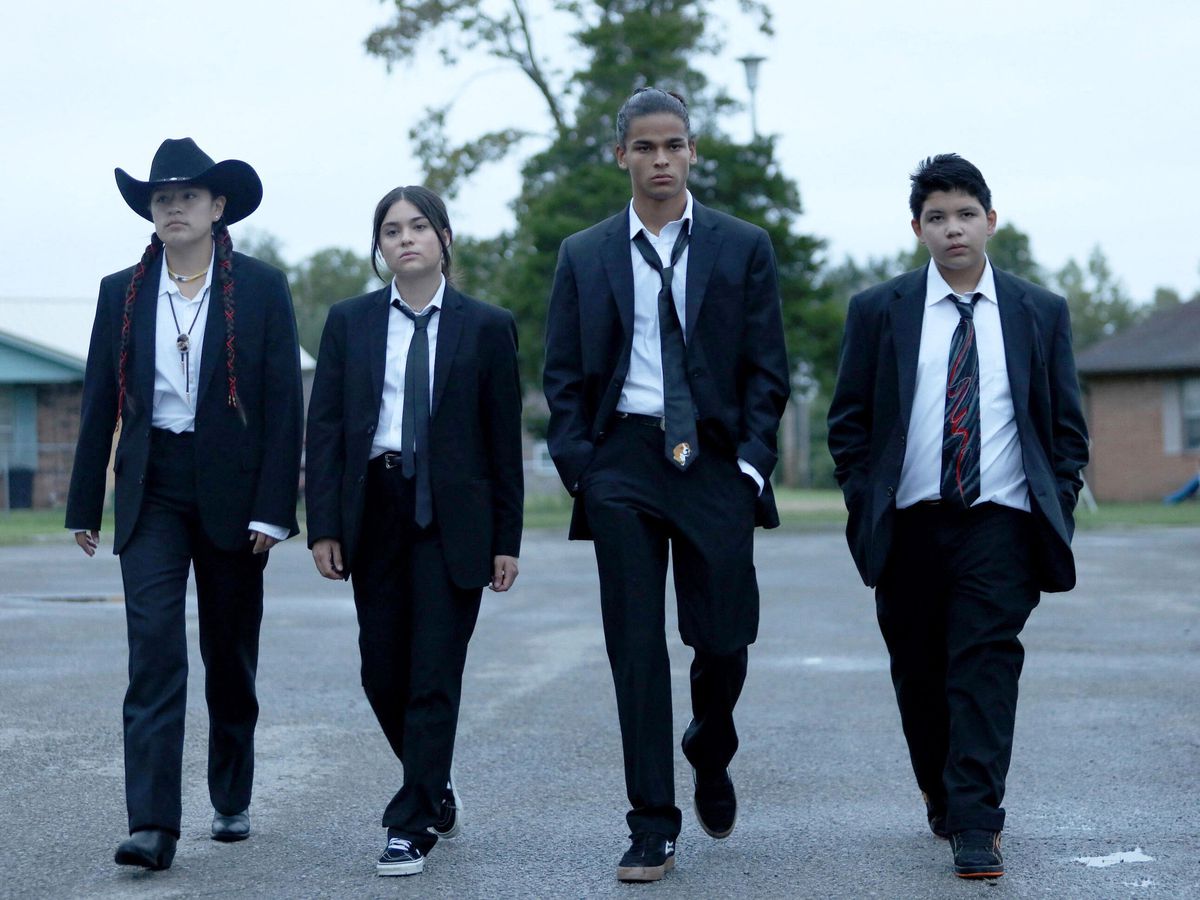 Genre: Teen drama/comedy
Creators: Sterlin Harjo, Taika Waititi
Cast: Devery Jacobs, D'Pharaoh Woon-A-Tai, Lane Factor
Our No. 10 show of 2022 was No. 3 on my personal ballot. Reservation Dogs is a wonderful thing — a show about misfits living on a reservation in Oklahoma who want nothing more than to get far the hell away… until that far-the-hell-away becomes actually tangible. While Taika Waititi produces the show, it is blissfully removed from his particular (and for me, very tiring) brand of humor, instead shining through award-winning filmmaker Sterlin Harjo and a dynamic cast of main characters and featured guests (the latest season included a memorable guest appearance by Prey star Amber Midthunder, and the legendary Gary Farmer and Wes Studi have hilarious recurring roles). —PV
Also good: What We Do in the Shadows, the hilarious TV adaptation of the modern-day vampire mockumentary, and the final season of Atlanta, the "Twin Peaks for rappers" comedy drama starring (and created by) Donald Glover.
The best new TV on Prime Video
A League of Their Own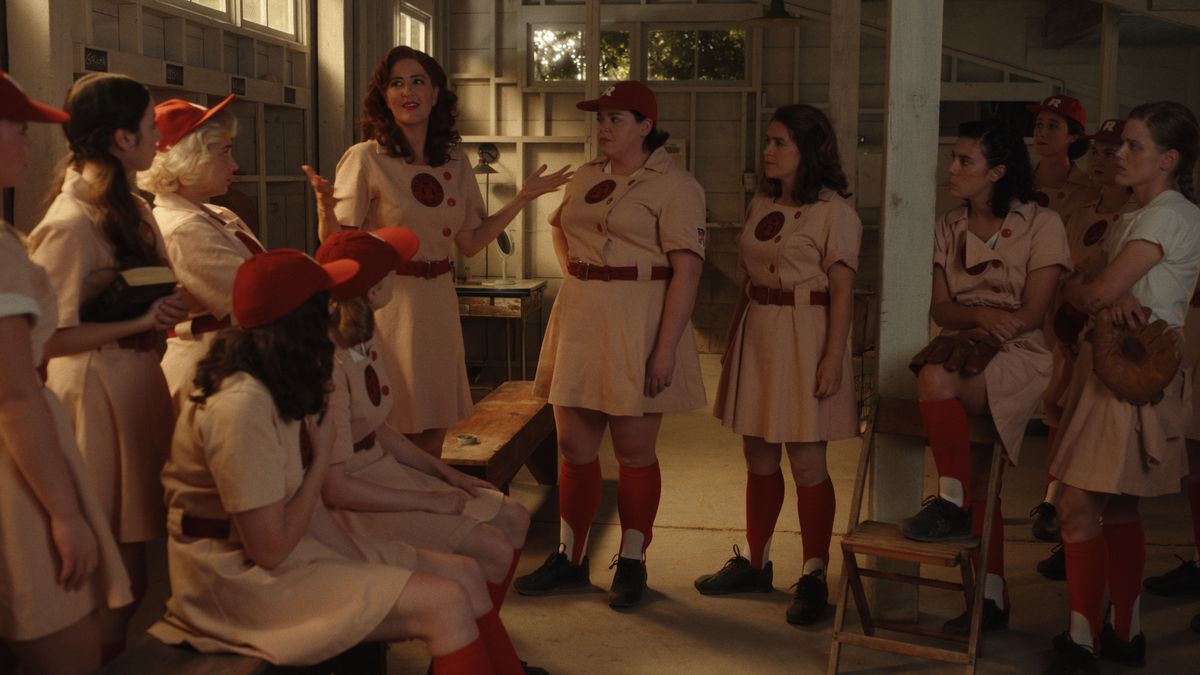 Genre: Period sports comedy/drama
Creators: Will Graham, Abbi Jacobson
Cast: Abbi Jacobson, Chanté Adams, D'Arcy Carden
A League of Their Own (the movie) is a stone-cold classic for a reason. It's got good story, a lot of heart, and an ensemble cast that packed a punch in every corner. A League of Their Own (the TV show) works for all those same reasons. But because it's a show, we get to spend more time in the world, explore women's baseball for Black women too, dig into the queerness of the era, and go long on just how much work actually goes into pulling together a baseball team from scratch. There's still no crying in baseball, but it's nice to explore the classic world of A League of Their Own with a bit more nuance and simply more time. It may not be a classic yet, but a girl can dream. —Zosha Millman
Also good: Paper Girls, a sci-fi coming of age comic adaptation unfortunately canceled after one season, and Reacher, a detective series that asks the important question, "What if Sherlock Holmes was absolutely massive?"
The best new TV on HBO Max
House of the Dragon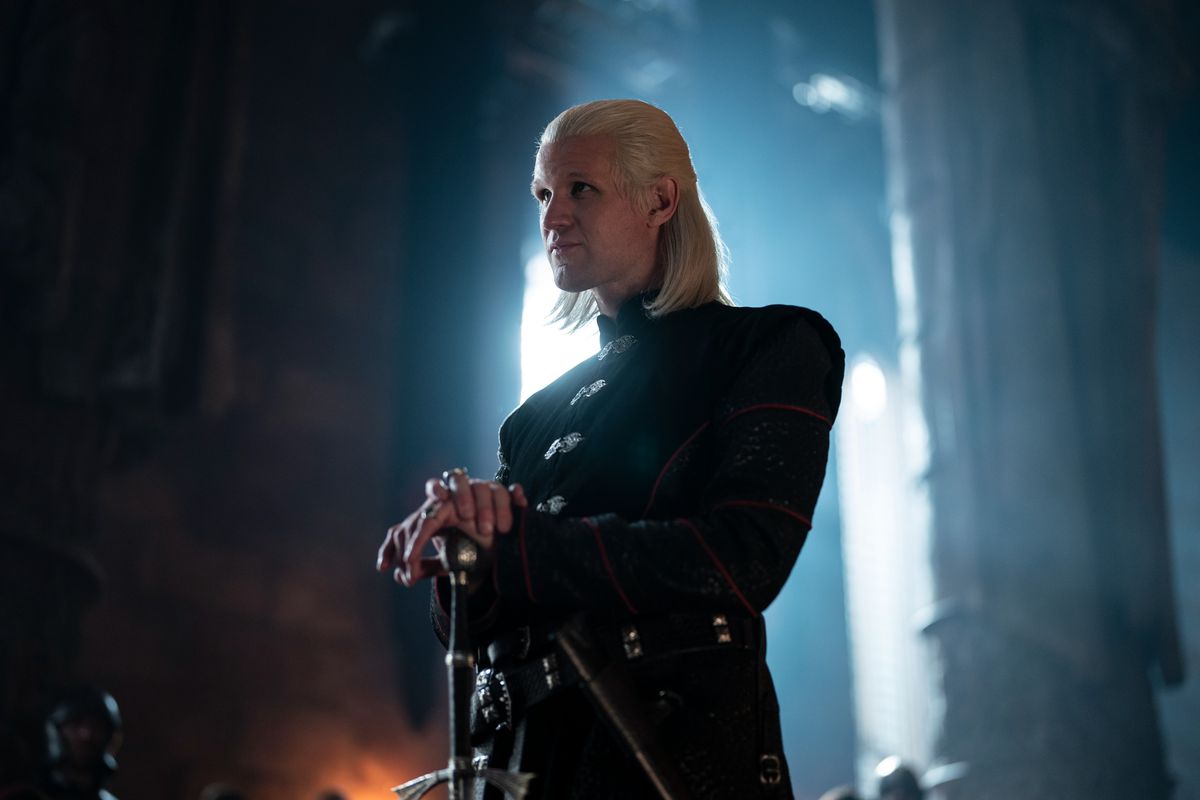 Genre: Fantasy/drama
Creators: Ryan Condal, George R.R. Martin
Cast: Paddy Considine, Matt Smith, Emma D'Arcy
It's not easy for a prequel to escape the long shadow of its originator, but HBO's Game of Thrones prequel House of the Dragon managed to make it look easy. The story takes place several hundred years before the events of Game of Thrones and builds its own independent and unique cast of characters whose plots, schemes, and betrayals make for fantastic television no matter how much time you've spent in Westeros. In the show's first season, which aired in fall 2022, it sets up the two warring factions at the heart of a civil war, and sets the stage for a massive dragon-filled fight that should fill its next three seasons. —Austen Goslin
Also good: The Last of Us, the adaptation of the fungal horror video game, and The Rehearsal, Nathan Fielder's social experiment disguised as a TV show.
The best new TV on Disney Plus
Andor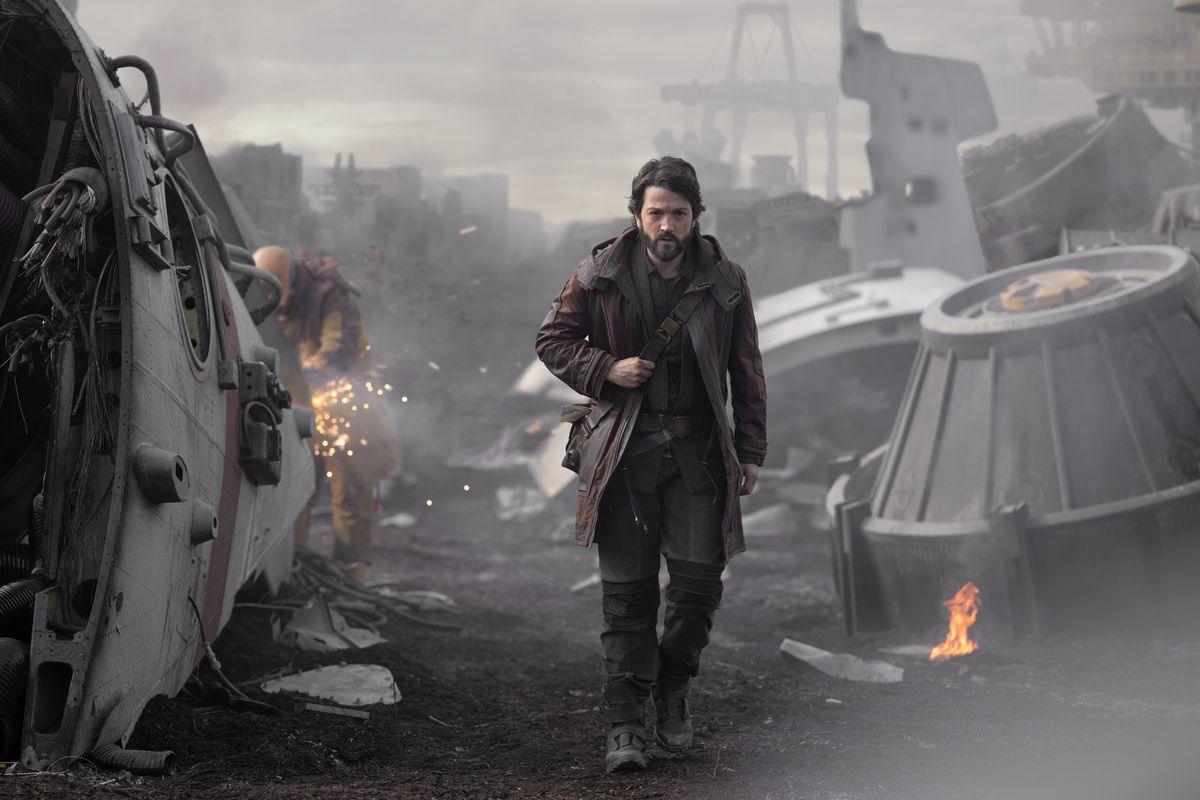 Genre: Sci-fi/adventure
Creator: Tony Gilroy
Cast: Diego Luna, Kyle Soller, Adria Arjona
Aside from being one of the best Star Wars shows to date, Andor has the enviable distinction of holding the No. 1 spot on our list of the best shows of 2022. Either of those two facts alone warrants the show's inclusion on this list, but combined, that well-earned place feels all but mandatory. Tony Gilroy (Michael Clayton) returns to the Star Wars after his turn as co-screenwriter on 2016's Rogue One, diving into an origin story of the eponymous Rebel captain that also functions as an origin story of the Rebel Alliance itself. The series meticulously moves away from the rote, Easter egg-laden iconography for which many Star Wars fans typically associate the franchise with and substitutes it with down-to-earth aesthetic and tone that treats the stakes of its universe as seriously as the underdogs who occupy it.
Diego Luna, much like his character, Cassian Andor, is the perfect leading man for the job, while Stellan S​​karsgård's supporting performance as the cunning rebellion ringleader Luthen Rael has quickly asserted itself as one of the best characters to come out of Star Wars since Disney acquired the property in 2012. It takes three or so episodes to shift into full gear, but once it does, it's a exhilarating journey you'll want to see through to the end. —Toussaint Egan
Also good: Willow, the TV revival of the 1988 fantasy adventure.
The best new TV on Paramount Plus
Players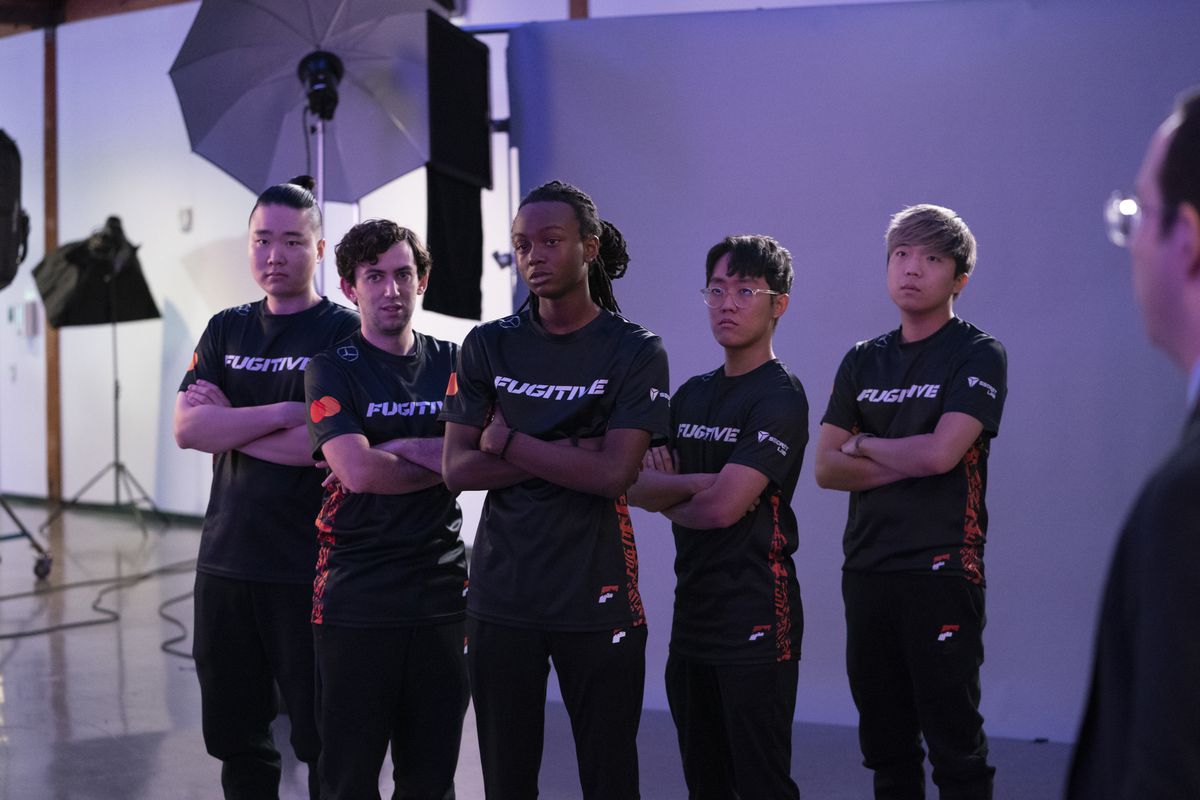 Genre: Mockumentary/drama
Creators: Dan Perrault, Tony Yacenda
Cast: Misha Brooks, Da'Jour Jones, Ely Henry
Going back to the ol' "where we ranked this versus where I did" discussion, Players was our No. 8 show of 2022, but No. 2 on my personal list. I will admit this should not surprise, as Players is so laser-targeted to my interests it felt like a gift from the heavens when it not only arrived on Paramount Plus, but was actually really good.
Players is a mockuseries from the brilliant creators of American Vandal (itself one of the very best shows on Netflix), following a fictional North American League of Legends team and the drama brewing between its two star players. This is where I tell you I used to cover League of Legends professionally, including the North American league. So it's no surprise at all that I took to this show, but it is a surprise that many of my friends who had zero interest whatsoever in League (or professional League) also found it delightful. Reader, you're next! —PV
Also good: Star Trek: Strange New Worlds, the best of a stellar crop of new Star Trek shows.
The best new TV on Apple TV Plus
Severance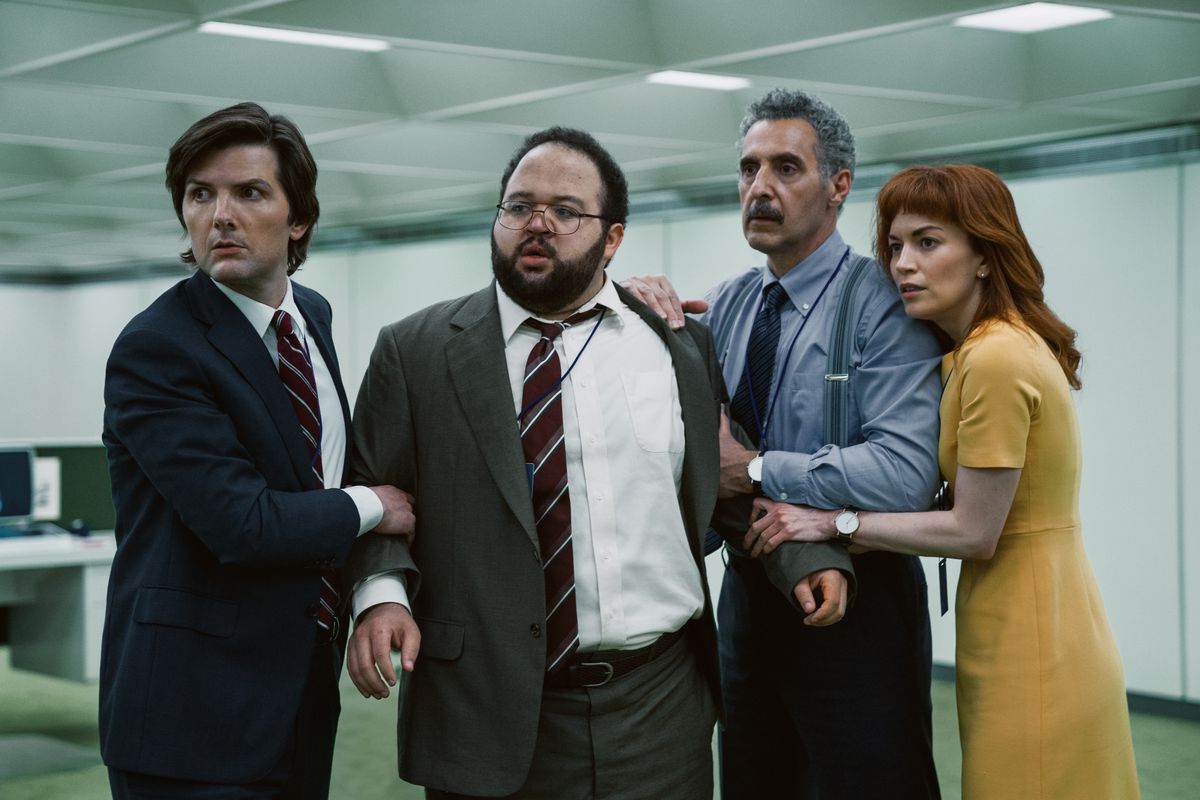 Genre: Sci-fi/psychological thriller
Creator: Dan Erickson
Cast: Adam Scott, Zach Cherry, Britt Lower
Severance's stark science fiction take on the modern workplace, in which employees of a company known as Lumon undergo the titular "severance" procedure to have their consciousness split in two, is one of the most remarkably unsettling conceits in a show. Under severance, one half of a person's identity, known as the "innie," is the person they are at work, doing mundane tasks and punching out at the requisite time. When they step in the elevator to go home, however, they become their "outie" — the person who exists outside of the workplace, perhaps with a family, a lover, or a hobby. Innies and outies do not know anything about each other, by design — an almost benign-seeming way to exploit the people who work for you.
An easy favorite among critics both at Polygon and elsewhere, Severance speaks directly to a vague sense of unrest that's becoming palpable in workplaces around the world, but it's also just a damn good thriller. Uneasy, with bleak wit and steady dose of intrigue, Severance has style and substance — a quietly angry show for an increasingly angry time. —Joshua Rivera
Also good: Slow Horses, a British spy drama about a bunch of losers (including Gary Oldman) who would like a win.
The best new TV on Peacock
Girls5eva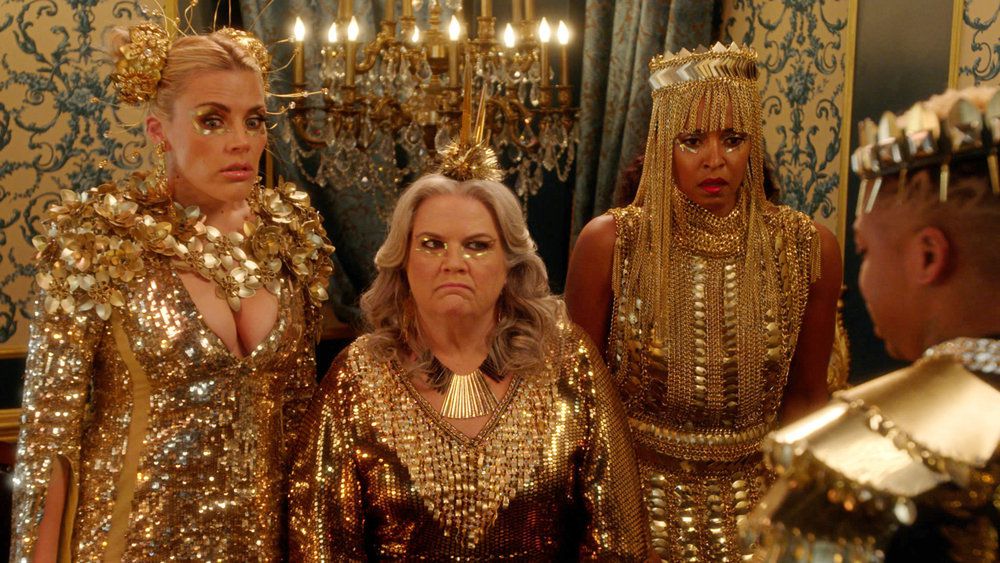 Genre: Musical/comedy
Creator: Meredith Scardino
Cast: Sara Bareilles, Busy Philipps, Paula Pell
It can sometimes feel like modern American comedies forgot the part where you're supposed to have jokes. "Comedy" can feel synonymous with "feel-good entertainment" rather than "funny entertainment," seemingly looking to provoke slight smiles rather than belly laughs.
No one tell Girls5eva. The heir apparent to 30 Rock as an entertainment industry comedy that is uproariously funny, it follows the members of a former girl group who decide to get back together and give this whole fame thing one more shot. The show has it all: It's surprising, it's funny, it's delirious (complimentary), and it has a banger theme that will stick in your brain for eternity. —PV
Also good: Poker Face, Rian Johnson's new inverted detective series starring Natasha Lyonne, The Resort, the dark mystery comedy starring William Jackson Harper (The Good Place) and Cristin Milioti (Made for Love) as a couple on vacation who stumble across a deadly mystery.
Share This Article