The world is counting the days to finally see Rihanna taking center stage during Super Bowl Sunday, set to take place on February 12, 2023. Although the Half-Time show has been treated with discretion, Adam Blackstone, the show's musical director, will help the singer, actress, and businesswoman to make her big return.
Rihanna's highly anticipated halftime show will be her first public performance since the 2018 Grammys.
During a conversation with ABC's "Good Morning America," Blackstone said he and RiRi spoke about what story she wanted to tell. "The story that she wants to tell is just, let's be epic. Let this be a moment in time that people will never have had seen or heard before," he revealed.
Although his answer did not give much information, we believe Rihanna will bring Caribbean and Black culture to the show. It is unknown if she will have special guests; however, her makeup artist Priscilla Ono, confirmed to HOLA! USA that her client will be accompanied by tons of dancers, and that indeed is a never-seen-before event.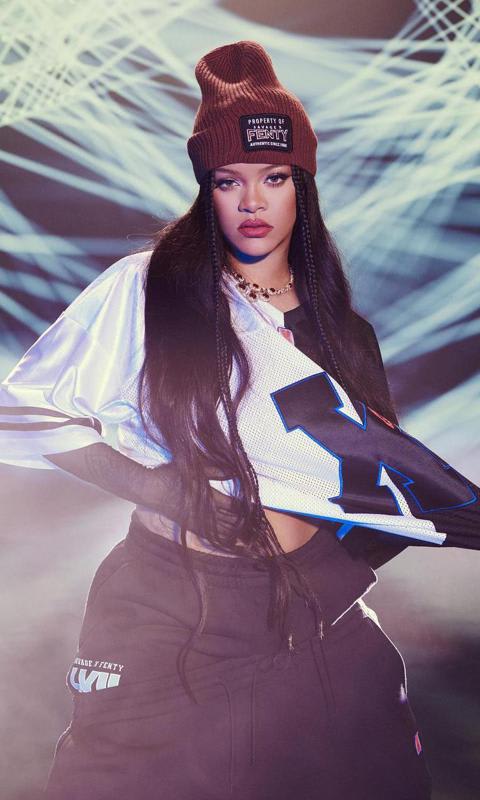 The singer, who hasn't released an album since 2016, is already rehearsing and can't wait to perform in front of such a large audience. A source spoke to People and shared how confident she was feeling. "She is ready for the Super Bowl," said the insider. "She is rehearsing right now. She's very excited, ready and focused."
"She can't wait to kill it."
Rihanna's got a lot on her plate, becoming a mother over the course of 2022 and working on her song "Lift Me Up" for soundtrack of Black Panther 2: Wakanda Forever. Still, the source is confident that she's in her best moment creatively. "Last year was the most amazing year for her. She took a long break to focus on her baby boy," they said. "She is obsessed with him and feels fortunate that she has been able to slow down and just be a mom."
According to reports, Rihanna isn't planning to leave her 7-month-old son at home with the nanny while she is performing at the 2023 Super Bowl. The singer, actress, and businesswoman, who shares her baby with boyfriend A$AP Rocky, will somehow include her firstborn on February 12. "This Super Bowl is a once-in-a-lifetime opportunity, and she wouldn't have her son miss it for the world," a source told HollywoodLife.
The outlet informed that during the event, the star would ensure he's safe at the show. "She knows it's going to be loud so she's thinking that either she'll have him wear noise-canceling headphones for babies or her family, many of which are also coming, will enjoy the show from a skybox or some type of club seating," the insider explained.
This year's championship will take place on Sunday, Feb. 12, 2023, starting at 6:30 p.m. ET, on Fox and the Fox Sports App, fuboTV, and DAZN.
Share This Article